Culinary Rx Online Cooking Course
Are you new to the whole food plant based lifestyle and want to sharpen your cooking skills?
Full Circle Health Coaching LLC has the answer for you. We have partnered with Rouxbe Online Cooking School and they have just the course for you, Culinary Rx. This 12-hour online instructional cooking and nutrition course, taught by leading chef educators and medical professionals, empowers students through their transition to a more health-supportive diet and lifestyle. Completing the course provides individuals with the tools, resources and culinary confidence to take control of their life through food and cooking.
Culinary Rx will also help you navigate the many challenges inherent in moving away from foods that harm, to foods that truly have the power to heal and drive optimal health.
Features

What You Will Learn

100% online cooking path to better health
Self-paced online learning
Over 25 instructional videos focus on key techniques
Step-by-step supported learning
Over 40 delicious plant-based, whole food recipes
Fun interactive knowledge quizzes
Practice activities that will build your confidence
Access to special live online Q&A events
Keep your course for life to refresh your learning

Understand and apply key principles of whole-food & plant-based nutrition
Outfit your kitchen with essential tools and equipment to get you cooking
Demonstrate knife handling and a variety of knife cuts for safety and speed
Demonstrate moist cooking methods, such as steaming and simmering
Demonstrate dry cooking methods such as roasting and sautéing
Develop flavor in your food by using herbs, spices and other ingredients
Plan and organize daily meals and apply principles of batch cooking
Prepare a wide array of delicious, health supportive recipes for breakfast, lunch and dinner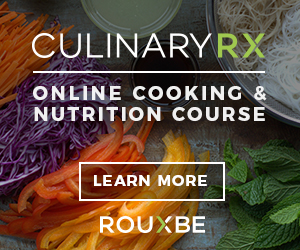 Please email info@fullcirclehealthcoachingllc.com with questions.