JUST BECAUSE YOU ADOPT A WHOLE FOOD PLANT BASED LIFESTYLE,
DOESN'T MEAN YOU HAVE TO SACRIFICE FLAVOR AND CULTURAL TRADITIONS.
Hi There! I'm Deitra and I'm very passionate about helping black women live at their optimal heart health.
Let me tell you, I'm a southern girl that grew up eating fruits and vegetables along with fried chicken, macaroni and cheese, as well as collard greens cooked in some type of smoked pork. It was delicious but I soon realized it certainly wasn't healthy. When I was around nine years old, one of my cousins passed away when she was in her twenties due to complications of obesity. You can only imagine at my young age what I felt like witnessing my mother receive the news of her niece's passing, the sadness was all over her face. From that moment forward, I had an awakening to the health challenges of family members everything from strokes, dialysis, complications of diabetes that included amputations and blindness. I remember saying to myself "I have to do something about this" and it was then that I knew that I wanted to be a nurse. You may not know this but when you become a nurse, we take a Nightingale pledge. There is one part of the pledge that states "…devoting myself dedicated to the wellbeing of those assigned to my care…" Listen that statement really resonated with me and I take it to heart to this day. This was my first step not only to help my family but the community around me.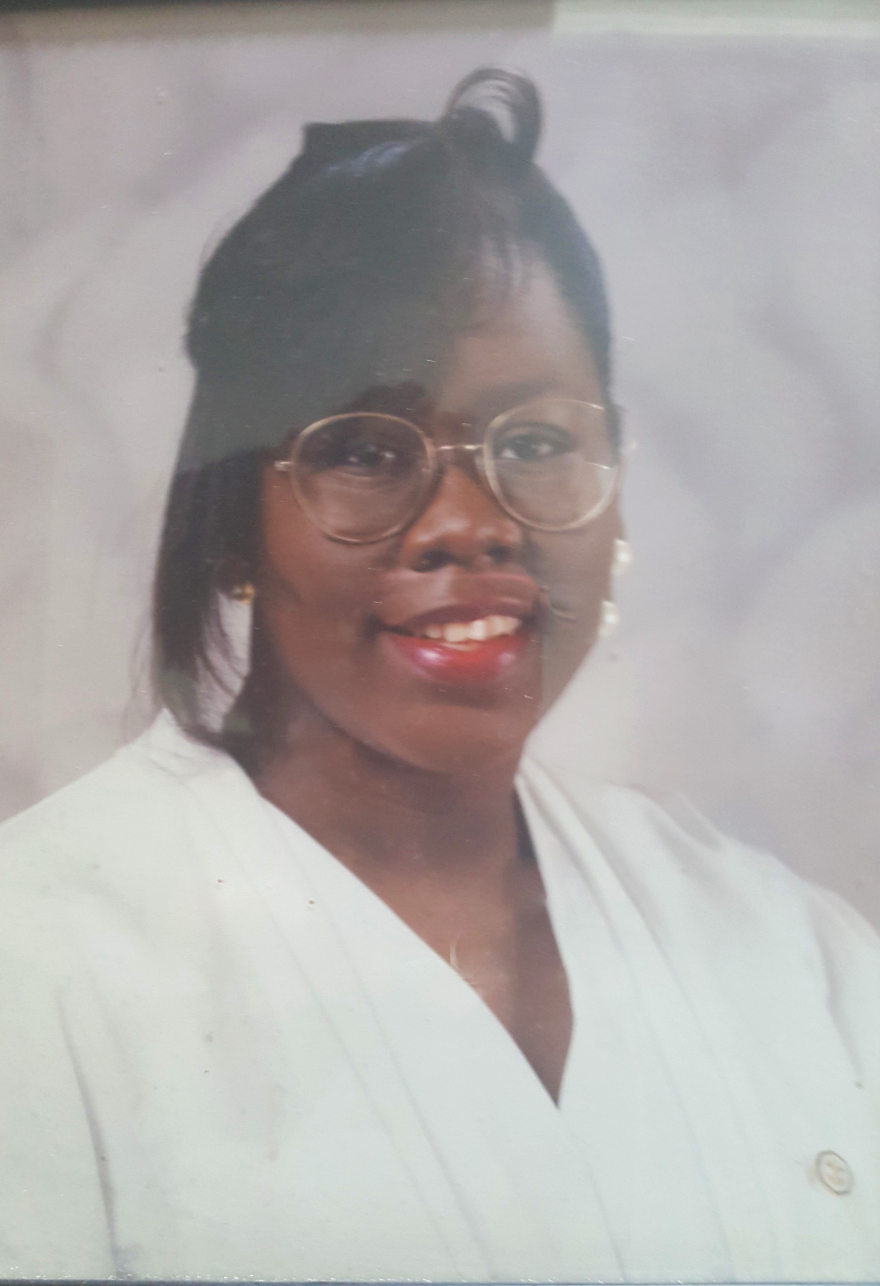 After working in nursing for a few years, I was starting to feel deflated after observing patient after patient being admitted to the hospital over and over again as a result of complications of their chronic diseases. One patient in particular was a young man in his twenties who was struggling with being morbidly obese. During his long hospital stay; I had the chance to really bond with him. The day came when he was finally discharged home and sadly, he returned to his old way of eating and unhealthy lifestyle that resulted in his premature death. I was so heartbroken and I knew that I had to do something more to help patients live and sustain a healthy lifestyle. When I became a nurse and took the Nightingale pledge, I really meant it even to this day; it will forever be with me. After five years of working in a hospital setting, I decided to take my nursing care from the bedside to the tableside.
Before I made this major change, I had to take a hard look at the woman in the mirror and ask her/me to change her/my ways because I too was overweight. So, I embarked on a new path because I felt that it was not only important to talk the talk but I had to be a living example and I had to walk the walk. In 2001, I met a young lady during a wellness workshop that shared how she reversed an aggressive form of breast cancer through plant-based eating and adopting healthy lifestyle. She was also coaching others on how to do the same by eating the foods that they grew up on or that were familiar. I immediately knew that this was something that I was going to do. Your girl here decided to go plant-based, well not totally; I went went lacto-ovo vegetarian because at that time, I still had a love affair with eggs and cheese. At my highest, my weight was 235 and I just knew that by going vegetarian that I would not only drop the pounds but I would improve my overall health. Turns out that couldn't have been further from the truth. After all of that, I only lost 10 lbs. As life would have it, I was at a workshop in November 2016 entitled "food as medicine". While watching an engaging instructor share tips for health improvement as a result of a plant-based lifestyle, I had a full circle moment taking right back to the woman who was sharing the same things of how she reversed her breast cancer. As soon as I returned home, I knew that I wanted to become a plant-based lifestyle instructor. In December 2016, is when I committed myself to a whole food plant-based lifestyle and I was going to help my community by starting with recipes that were near and dear to my family and culture. And if I didn't tell you, once I went totally plant-based I finally dropped more than 10 lbs. Honey in 2018, I showed up to my 30th high school reunion weighing 188 lbs.
| | | | |
| --- | --- | --- | --- |
| | | | New Photo Loading Soon |
| 2001 - 235 lbs. | 2008 - 225 lbs. | 2018 - 188 lbs. | 2021 - 165 lbs. |
Now as a Heart Health Coach and Vegan S.O.U.L. Food Culinarian, I offer nutrition health coaching and cooking classes that are plant powered layered with the African Heritage foodways. The traditional African Heritage foodways were predominantly plant based that was Seasonal, Organic, Unprocessed and Local (S.O.U.L.). I also partner with physicians to improve the heart health of their African American Women patients by offering an evidence-based healthy lifestyle coaching program.
In summary Thomas Edison said it best,
"The doctor of the future will give no medicines, but will interest his patients in the
care of the human frame, in diet, and in the causes and prevention of disease."